Eric Brandenburg Elected President of Bob Prince Tent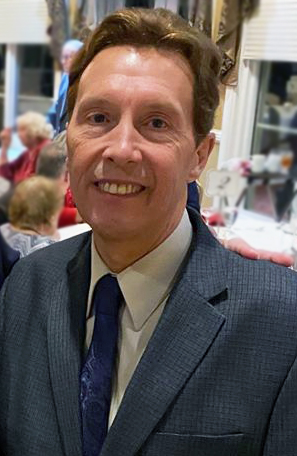 North Hills resident Eric Brandenburg has been elected president of the Bob Prince Tent of the Circus Saints and Sinners Club of America.
Eric grew up in Avella, PA and earned a bachelor's degree in accounting and business administration from Washington and Jefferson College.
He's had a long and distinguished professional career as an accountant and business manager, working in the areas of school district finance, professional sports and retail development.
Eric has served several Western Pennsylvania school districts including Blackhawk, Southeastern Greene, Avella, Armstrong, and Keystone Oaks. He worked as a corporate accountant for the DeBartolo Corporation and was the assistant controller for the Pittsburgh Penguins from 1992-1996.
He married his wife Alma in 2006 and is the father to a daughter, Baylie, and stepdaughters Jessica and Amanda.
Q&A with President Eric
BPT: How did you learn about the Saints and Sinners?
ERIC: Larry Mueller introduced me to the Bob Prince Tent and at the first meeting I was "all in" as it I was immediately apparent that is was a group of great guys with a passion to help others that was second to none.
BPT: When did you join? What offices have you held?
ERIC: I joined in 2013 and served on the board of directors from 2015-2017, and as vice president in 2018-2019.
BPT: What is your philosophy on charitable activities?
ERIC: I have always donated time to church athletics and believe that there is no greater gift than the gift of helping others!
BPT: What do you hope to achieve as president?
ERIC: I have four primary goals I hope to accomplish as president and will be focusing much of my energy on:
increasing membership
bring a greater awareness to the Bob Prince Tent and Circus Saints and Sinners
add new events such as quarterly happy hour socials and volunteer opportunities.
and, of course, continue to raise funds to support our local charities!
Fun Facts About Eric
–He likes to hit the high notes and loves to sing like Frankie Valli and the Bee Gees
–While working for the Pittsburgh Penguins, the Stanley Cup championship trophy was known to have made an appearance at Eric's house.